Going for a blue vibe in this outfit to reflect the lovely blue skies of recent. I enjoyed getting my legs out, especially when I get to wear this skirt which was reduced to just a £1, maybe one of my best Primark bargains?
A change in weather and season always make me look into my wardrobes and scream "I have nothing to wear!!". The hoarder shopaholic in me is itching to get out and experiment with some new spring trends, lets see what the high street has to offer.
This spring/summer I'm thinking of branching out and trying colours that I would ordinarily be frightened of; Im thinking oranges, reds and yellows. These aren't the best combo with my copper hair but I can not be limited to wearing blue, green, black and white just because of my choice in hair colour; living on the edge.
Hope you have all enjoyed the Easter holidays, and of course the chocolate.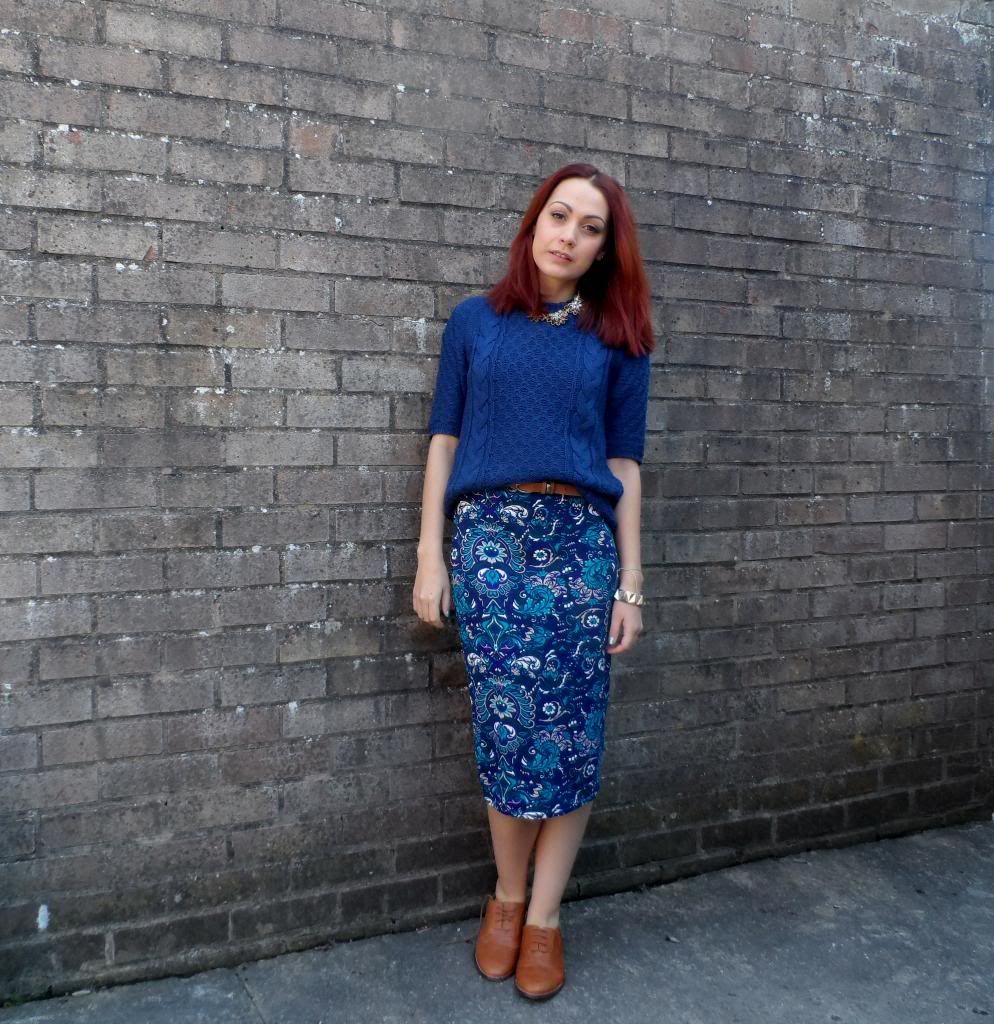 Annie x